On May 16, sponsored by the People's Government of Haimen City, Jiangsu Province, jointly undertaken by the Management Committee of Haimen Industrial Park, China National Textile and Apparel Council (CNTAC), the China Chamber of Commerce for Import and Export of Textile and Apparel, 2019 "Belt and Road" Dieshiqiao Import and Export Commodity Fair (hereinafter referred to as "the Fair"), opened in China Dieshiqiao International Home Textiles.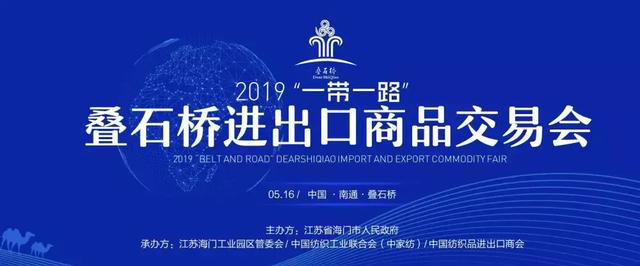 After more than 30 years, Haimen Home Textile has formed a complete industrial chain and innovative ability to keep pace with the times. Dieshiqiao International Home Textiles has a market scale of 1 million square meters and more than 10,000 business shops, operating more than 200 series, more than 560 brands and more than 1,000 home textile products. Its domestic market share is 40%, with an annual turnover of 110 billion yuan. It is the largest domestic home textile specialized market combining domestic and foreign trade. In recent years, Haimen has been actively promoting national trade reform pilot projects, and Dieshiqiao is becoming a new regional international trade highland "gathering all China and facing the whole world".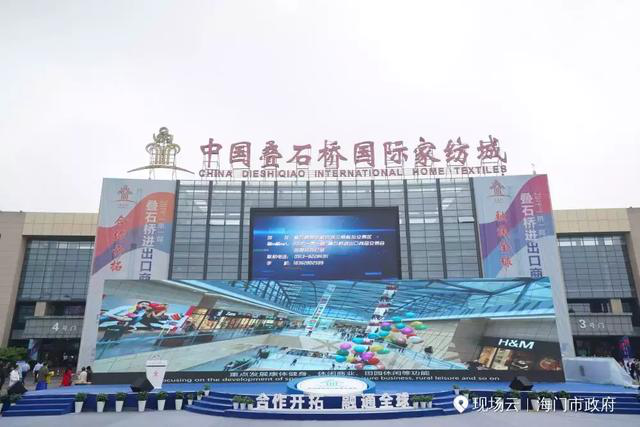 As the second "Belt and Road" Dieshiqiao Import and Export Commodity Fair, this Fair attracted more than 500 international businessmen and over 3,000 domestic buyers from dozens of countries and regions in Europe, America, Southeast Asia and Arabia. More than 300 booths have been added to the fair, including import commodity exhibition area, export household commodity exhibition area, time-honored brand and famous commodity exhibition area, creative design draft exhibition area, and more than 3,000 shops in the third stage market of Dieshiqiao have formed a comprehensive exhibition area with complete categories and high quality.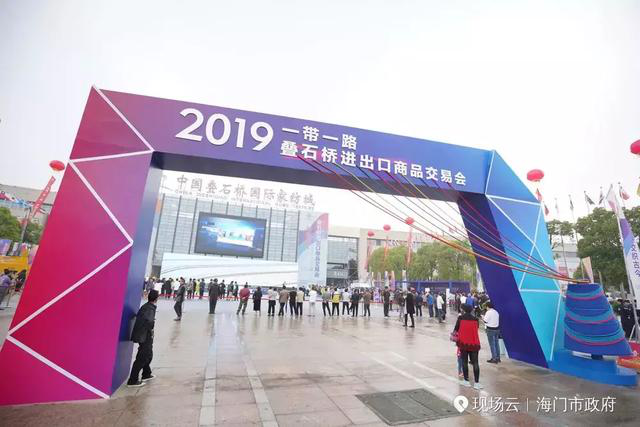 At the opening ceremony, the Haimen People's Government signed a strategic cooperation agreement with the China Home Textile Association. Haimen Industrial Park has signed cross-border e-commerce cooperation agreement with the operators and service providers. Haimen Industrial Park has also signed cooperation agreements with Serbia University, Donghua University and Soochow University.
ALL COMMENTS