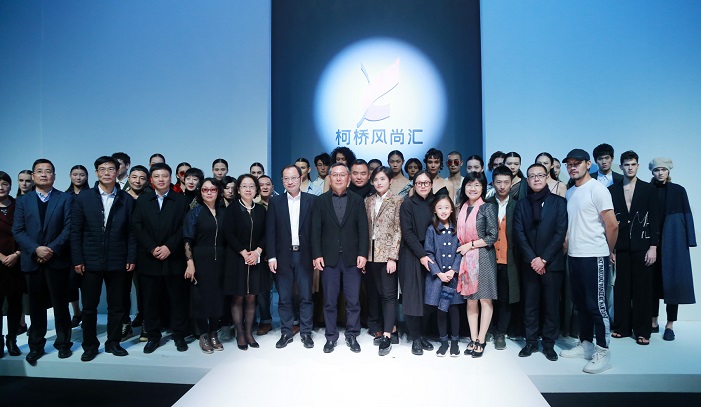 "Keqiao Fashion Show" was successfully staged in Central Hall, 751D • PARK, Beijing on October 31st, releasing the creative designs from both 8 award-winning designers and 13 outstanding fabric enterprises in Keqiao, which displayed an effective interaction between the latest cutting-edge design strength and the most fashionable local fabrics in Keqiao.
The event was advised by China National Textile and Apparel Council, sponsored by Shaoxing Keqiao District People's Government, and co-organized by China Textile Information Center, China Textiles Development Center, and Shaoxing Keqiao District Science and Technology Bureau.
High-end fashion platform cultivates new creative force
"Keqiao Fashion Show" gathered 13 outstanding fabric enterprises in Keqiao and 8 award-winning designers selected from "2017 Fabrics China Design Competition & Fabrics China Designer Creative Fashion Design Invitational" (hereinafter referred to as the "Competition and Invitational") which, as one of the highlights of 2017 Keqiao Fashion Week, motivated the collaborative innovation between fashion productivity and the upstream and downstream industries based on "technology & fashion".
The "Competition and Invitational" is a groundbreaking and leading industry event in China's textile industry. The activities will guide the industry to the building of textile fabric development management system which is trend-guided and market-demand-oriented, with increasing right of speech in fashion. Meanwhile, the events brought together the original new design strength for the training of new design talents, providing them a stage to show themselves.
Keqiao fabrics give more plus to new design
Shaoxing Keqiao Manse Textile Technology Co., Ltd., one of the fabric support companies in this show, won the Gold Award in 2017 Fabrics China Design Competition. Its general manager's secretary Cai Hongyan said that "The company is mainly engaged in women's fabrics, including pattern cutting and jacquard. Through this platform, the company is able to have a better understanding of more idea of designers, and more confident about our own products. We will further enhance product development in the future, so that the idea of designers can better integrate with the products, promoting the products to a new level.
Shaoxing Minghan Embroidery Co., Ltd. who also supported in terms of fabric in the show is the Silver Award winner of 2017 Fabrics China Design Competition. Its general manager Wang Mingliang expressed that the company's products are mainly embroidery that is China's traditional technology and a landmark industry in Keqiao industry belt. The company aims to become the elite in the embroidery industry. The Fashion Week has also brought the local products of Minghan to an international stage, so that the public have a better understanding of fashion and embroidery.
Eight original brand designers had a variety of creative fashion ideas fully integrated into the clothing design, including: the first prize,Jing Li (LI YU·JING LI), the second prize Luo Jie (JIE STRUCTURE) and Sun Xiaoqian (PJ LUX), the third prize, Bai Yefan (BYF COUTURE), Bao Weiwu(Pas à La Mode), Cai Yu (Ts'ai Yu.12), Men Huiting (MENG HUITING), and Wei Tingting (Anmei Anshun).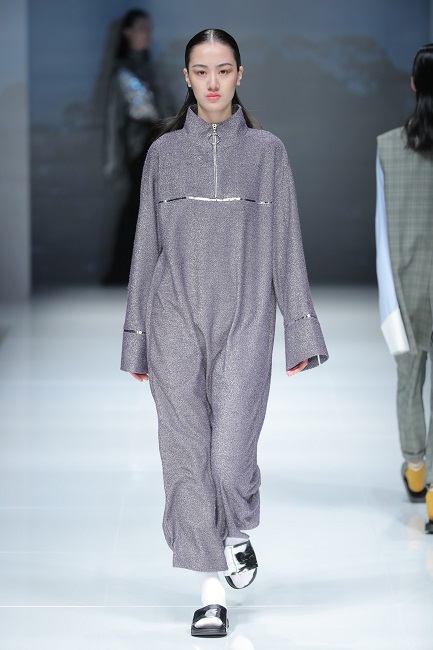 Jing Li


"Fabrics are very important for garment, for fabric quality determines consumer experience, fabric beauty provides inspiration to designers, and fabric price is more directly linked with market acceptance. The fabric and accessory businesses in Keqiao have given me a lot confidence in these aspects." According to Jing Li, for the show, she drew inspiration from the traditional costumes of Miao nationality and Yao nationality, and combined the ethnic elements with the current hip-hop trend, hoping that more young people will enjoy the nationalized design.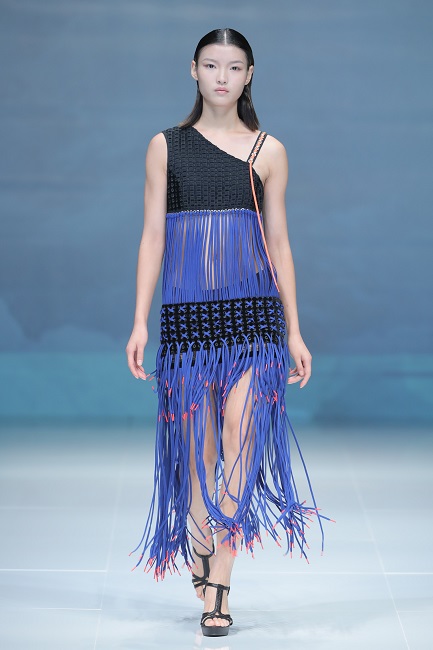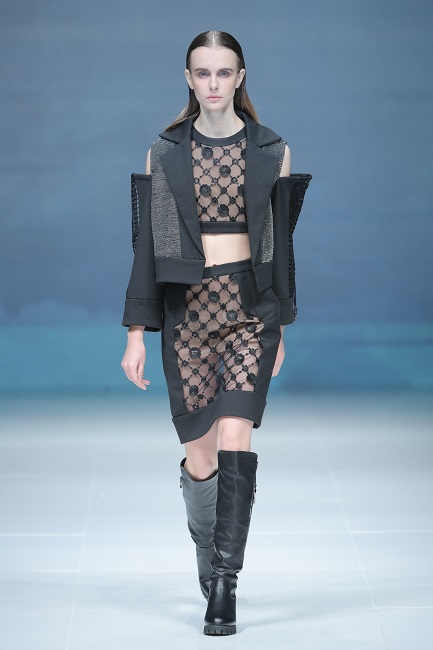 Luo Jie
"We think a great deal of the texture of fabrics, caring more about the possibilities after design." Fortunately, it is in Keqiao that Luo Jie has found it. He believes that Keqiao fabrics are rich of various categories, while some ordinary fabrics will show different characteristics such as hollow texture and carving based on compound and secondary processing, saving the designer more time and energy. Luo Jie said: "The overall style of this year's works is more personalized, featured with a lot of structural techniques of stitching for better integration of creativity and practicality."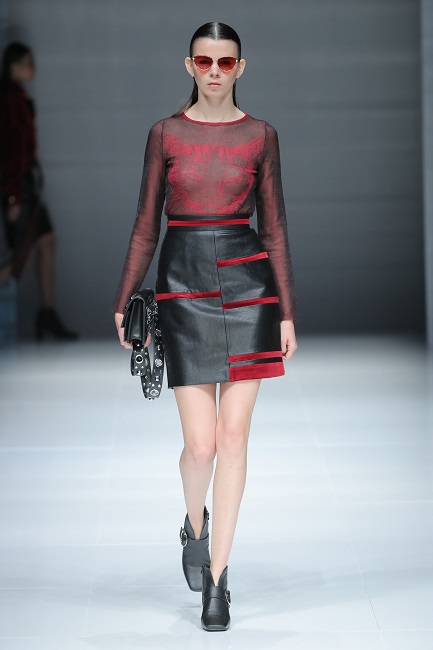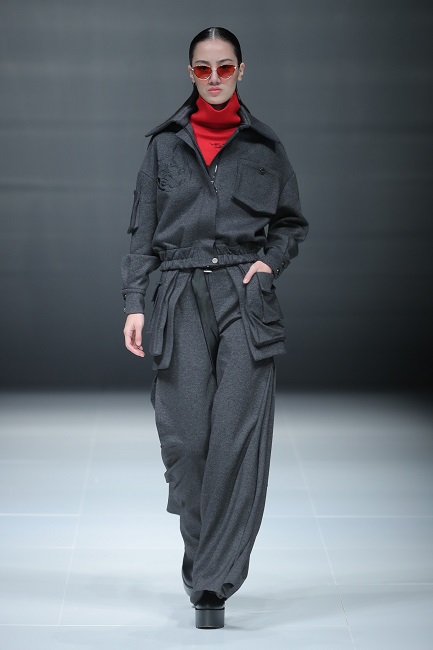 Sun Xiaoqian
Sun Xiaoqian said that she was deeply impressed by the high-end product development of the fabric and accessory businesses in Keqiao, especially its powerful pattern design and manufacturing capacity. "Most of the impressive companies have their own original products, such as embroidery, hollow, and wearout textures."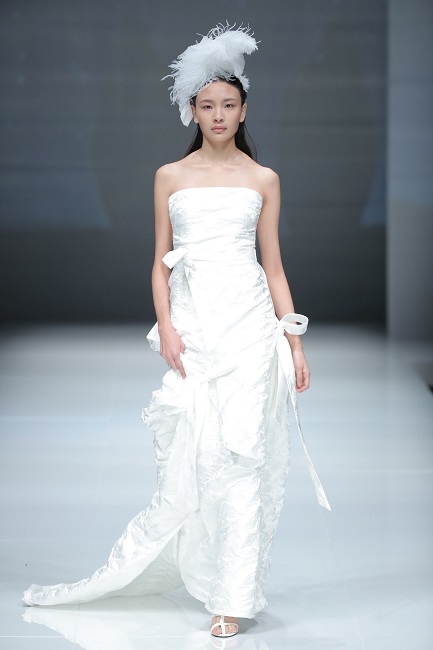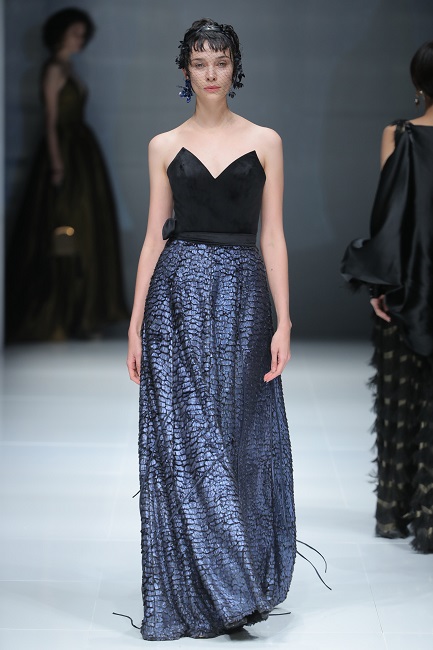 Bai Yefan
Bai Yefan expressed that this event is more like a combined show of creative design, rather than a simple competition. "The importance of good fabrics to the designers is self-evident. Designers need to find inspiration from quality fabrics which then make the design have more possibilities, while good design will promote the development and improvement of fabric businesses.On such a platform, fabrics and designers are capable of displaying different styles, winning mutual improvement of the fabric businesses and designers."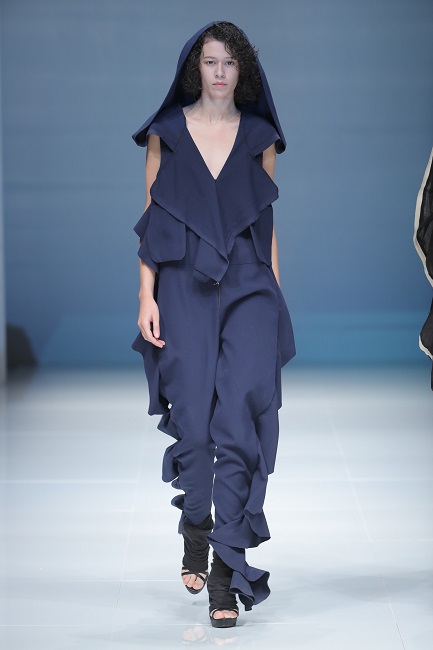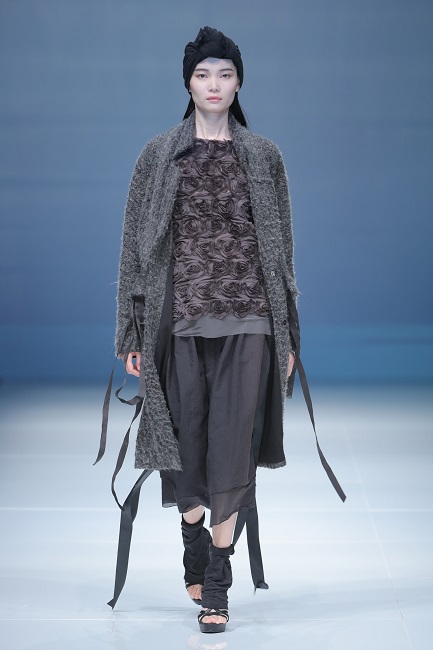 Bao Weiwu
Bao Weiwu believed that fabrics and clothing designers complement each other, if the designer does not have a good way to contact the fabric, then the way for the designer to receive market information and the trend will be narrowed. "I personally like to visit the fabric market. Sometimes when a designer goes out to find a carrier to realize the inspiration,he or she will accidentally find some better fabrics and give unexpected surprises."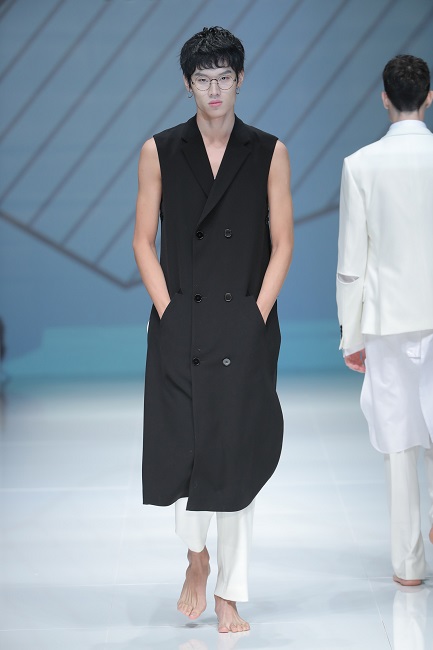 Cai Yu
"The theme of this show is 'No Design Concept', which itself is a conceptual description, meaning without intention to add too many obvious design traces, so that the feeling of clothing can be naturally revealed." Cai Yu's design concept has strict request on fabrics. He said that the previous design was mainly made from the European fabrics and accessories, and did not expect so big surprise from use of domestic fabrics. "The quality of fabrics and accessories in Keqiao has made a great progress and the variety of products has been largely enhanced. The companies have gradually realized the importance of design and creativity,seeing increasingly higher added value of products."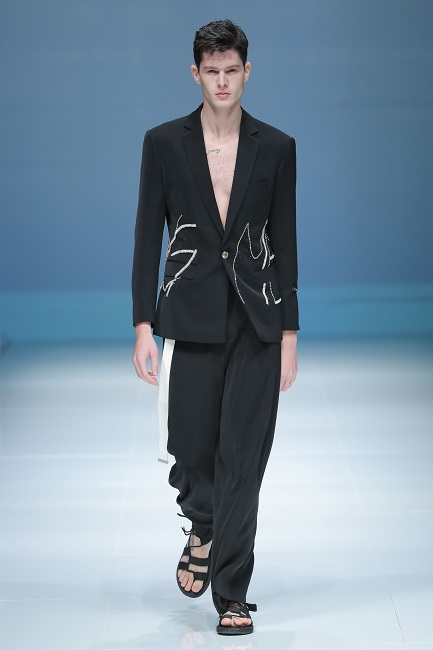 Meng Huiting
For the choice of fabrics, Meng Huiting regards the fabric that is of pure color and easy to care as her first choice. "We consider that the consumers from the first- or the second - tier cities may not have too much time to spend on ironing clothes, so we are more inclined to the fabric containing a lot of artificial fiber, for wrinkle resistance may be preferred."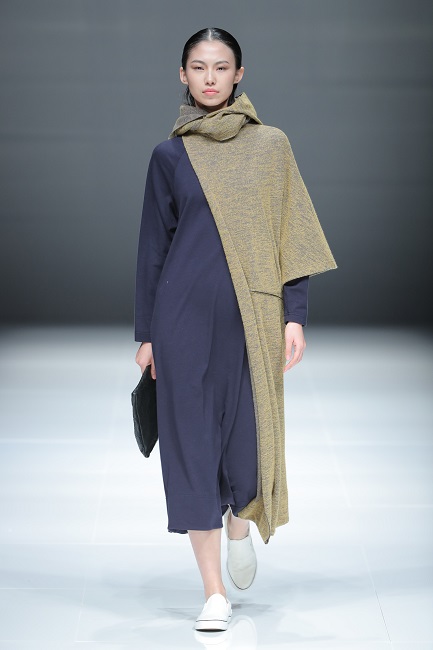 Wei Tingting
Speaking of the favorite clothing style, Wei Tingting said that the most important is comfort with natural fabric and fit design, which will give consumers physical and mental pleasure in wearing. "I am very grateful to this platform which has given the designers very large support for more imagination, so that we can focus on the design field and will step by step achieve our dreams."
"Keqiao Fashion Week" focused on "2018/19 A/W Fabrics China Trend" mainly studied by China Textile Information Center and China Textiles Development Center, and integrated the forefront trends, fashion design elements and creative ideas, not only displaying the unique brand personality and value of the new designers' products, but also demonstrating Keqiao local fabric business fashion innovative products and excellent product development strength.
ALL COMMENTS