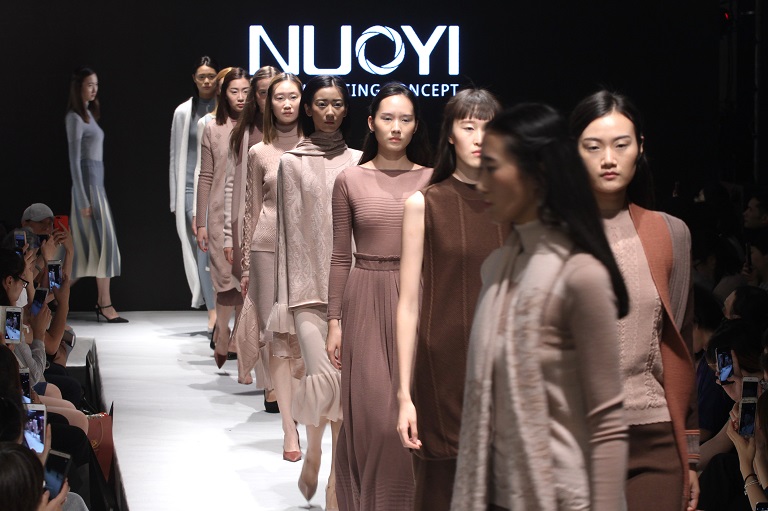 Internet of Things, artificial intelligence, "industry 4.0" ... A wave of new technologies have been rolling in while the development of China's knitting industry is also being redefined. In such an uncertain era, more and more local knitting yarn enterprises have begun to constantly think about how to gradually break the original boundaries in order to reconstruct the original core strengths of enterprises based on the integration of industrial chain resources.
Nuoyi Fashion Technology Center, set up in May 18th, 2016, is determined to become a Chinese knitwear industry chain integrator, connect all links of the knitwear industry chain through design, and build an open Chinese knitwear industry chain platform for communication and cooperation, for which the industry has given high expectations.
"NUOYI · 2018/2019 Autumn & Winter Fashion Knitwear Design Release Show" was successfully staged during the SPINEXPO Shanghai in Shanghai Expo Exhibition & Convention Center on August 29th, 2017, which is not only a show of the achievements within its first anniversary, but also a show of both technology and fashion, demonstrating its strong capability of integration in the field of knitting.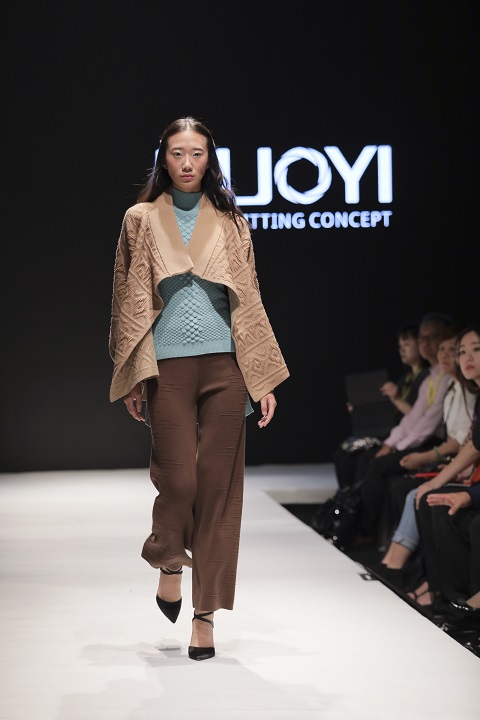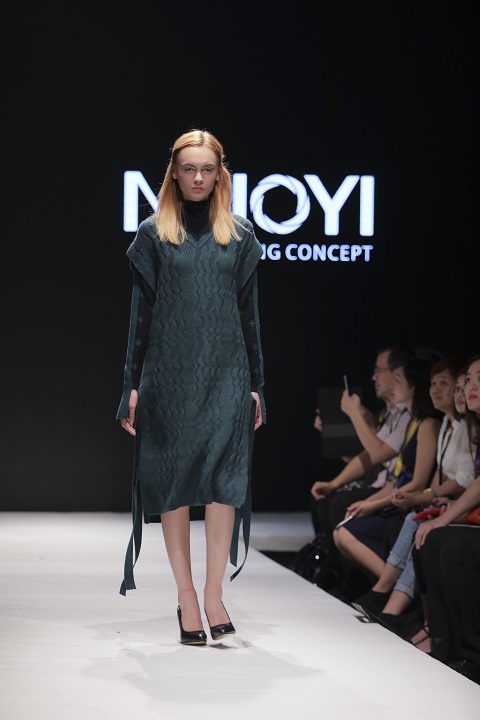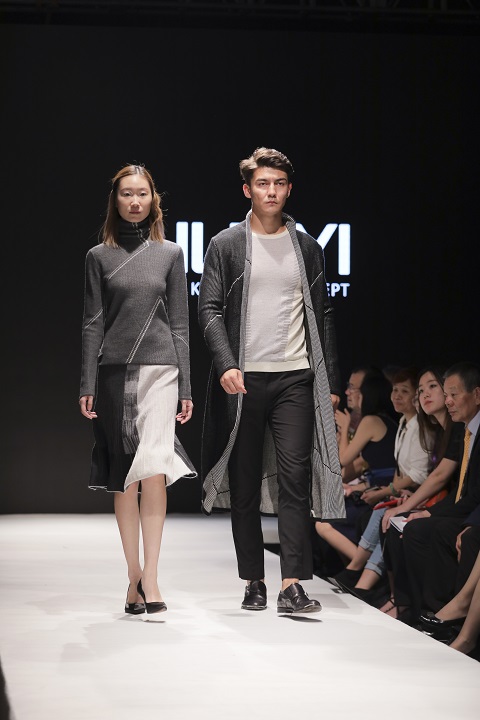 Resource integration for industry brand
Shi Kejie, General Manager of Shanghai Xinnuo Garment Co., Ltd., has been engaged in the field of knitting yarn for more than 20 years. "We have the best yarn in the world and have the ability to produce fabrics with ever-changing patterns through our own research and design, while the customers who use our products to build their brands are also enjoying a great success. Why not create an industry brand of our own by making full use of our own advantages in R&D and production? To this end, Nuoyi Fashion Technology Center came into being last year to build a platform for the operation of knitwear industrial chain. The customer service group of this center includes not only both yarn and textile machinery manufacturers, but also knitwear companies, foreign trade companies, and independent designers and brands, trying to provide them in every link of the industrial chain with services from raw materials to terminal sales.
As a director of the center, Qin Wanyu said, "Over the past year, the center has achieved better results than expected, and has received wide acclaim and recognition in the industry, which has also endowed us with more cooperative resources. We are moving forward towards the goal that we have developed. When talking about a the perception of the year, Qin Wanyu responded that "How to better integrate technology and market sales is what we have been making great efforts for, with constant thinking and exploration. All along, Nuoyi has been technology-based, design-cored, and market-oriented, gradually exploring a suitable road for its own development. We are not only positioned as a design company, but also having high-quality processing plants as a guarantee, therefore, Nuoyi must enjoy a broader and longer future."
Leading ideas based on talents
"To the essence of the rich, till the charming; to exquisite design, till the fashionable elegance; to superb skills, till the top quality." The design purpose of "NUOYI · 2018/2019 Autumn & Winter Fashion Knitwear Design Release Show" was also well presented by the products, showcasing the design team's great attention to the details.
A variety of process design such as laid-in warp and weft, plaiting, jacquard, and partly knit were demonstrated by the designers during the catwalk show. Particularly, such blending of raw materials as 100% wool yarn supplemented by mink cashmere and cashmere highlighted the changes of the organization.
Fashion originates from design, and it is especially true to the knitted garments. The specificity of knitted garment technology determines the importance of knitting design, which requires knitting designers not only to understand the design, but also to have a certain understanding of the weaving process and yarn style and performance. In order to meet the needs of the market for the design talents, for the past year, one of Nuoyi's focuses was school-enterprise cooperation and talents training.
During the year, Nuoyi and Donghua University signed a school-based practice base, hoping to help students to achieve self-worth through school-enterprise cooperation and to understand the actual production process. Meanwhile, based on the cooperation, Nuoyi can also make the experiences in the actual process systematic, planarized and fruitful.
According to Qin Wanyu, in the design team of Nuoyi, one part is the college graduates and the other is the skilled workers recruited from enterprises. For the management and training of these two types of designers, she has much to offer: "For the college graduates who just came out of the campus,they always focus more on the presentation effects of the products through more adding, while ignoring the cost control of the products. Therefore, we have to teach them through practice to use subtraction to transform their ideas into products that will be accepted by the market. However, for the skilled that has served businesses for many years, they have mastered more practical technologies, and what we would do is to inspire them to make breakthroughs in the creation of details."
In recognition of the contributions that Nuoyi has made in the training of knitting design talents, "China Knitwear Design Talent Training Base" was specially granted by China Knitting Industry Association on August 29th, 2017.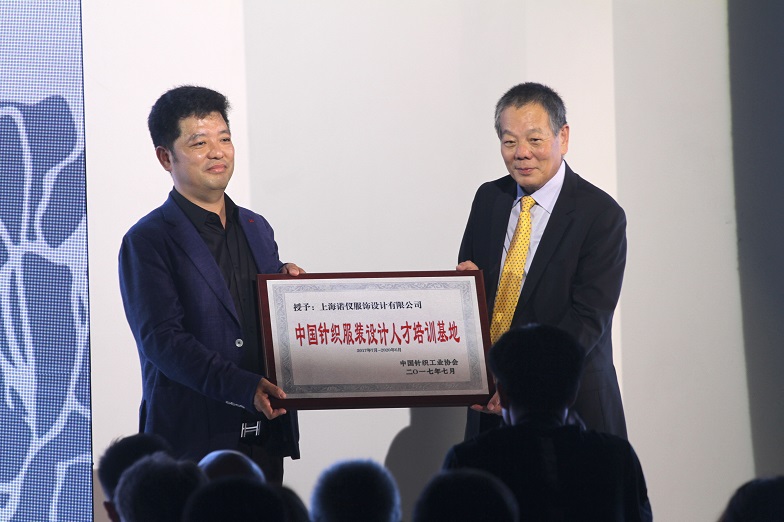 Shi Kejie (Left), General Manager of Shanghai Xinnuo Garment Co., Ltd., Yang Jichao (Right), Vice President of China National Textile and Apparel Council and President of China Knitting Industry Association



Cross-border cooperation based on leading technology
The establishment of Nuoyi Fashion Technology Center is not only dependent on the powerful industry resource integration capability of Shanghai Nuoyi Fashion Design & Technology Co., Ltd., its advanced technology is also the key to realize the core business of technology center.
Walking into Nuoyi Fashion Technology Center, the neatly displayed 11 sets of professional equipment from STOLL SHIMA SEIKI, worth nearly 10 million yuan, come into eyes. The professional technical personnel were showing customers the technical characteristics and the operation performances.
It is introduced that, STOLL ADF machine cannot only design such patterns as multicolor applique, laid-in warp and weft, plaiting, and composite stitch, but also realize knitted weaving and production of woven fabrics. In addition, small batch operation is possible. While SHIMA SEIKI's APEX pattern design system is equipped with such functions as pattern design, automatic generation of weaving control procedures, fabric structure simulation, 3D pre-dressing and weaving simulation.
The leading position in technology and design also gives Nuoyi more opportunities to conduct more attempts in the commercialization of projects: achievements of the First Prize, the Excellence Award, and the Most Popular Award on the Internet of 2017 "Puyuan Cup" China Knitting Designer Contest; investing lots of money in organizing "2017 XINNUO International Knitwear Competition"; striking a pose on the stages of various international film festivals and fashion shows through high-end custom business and cross-border cooperation with fashion film stars ... Nuoyi is showcasing a bright moment of the fashion of China through its own strength and efforts.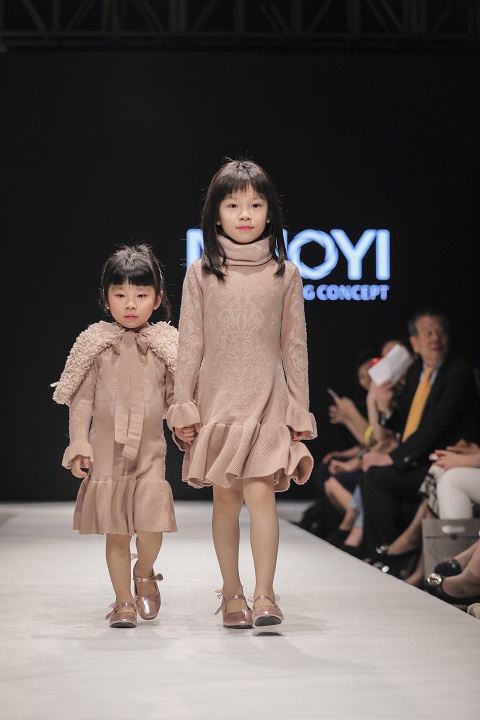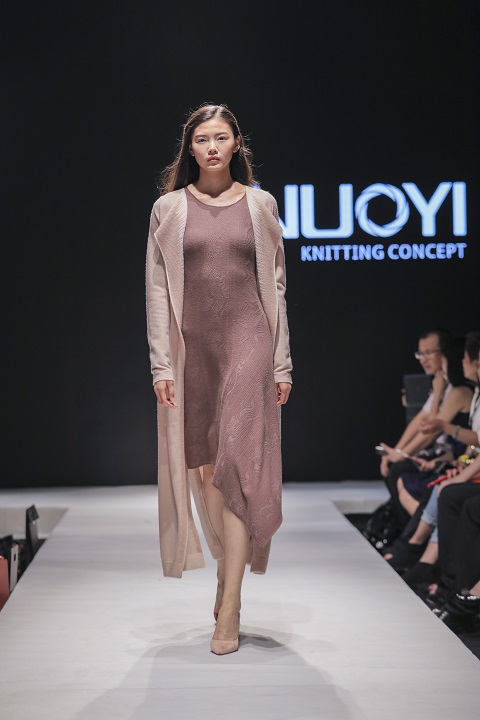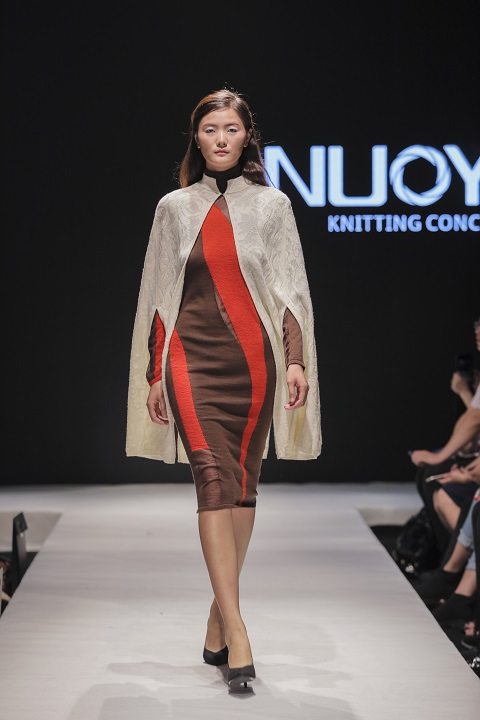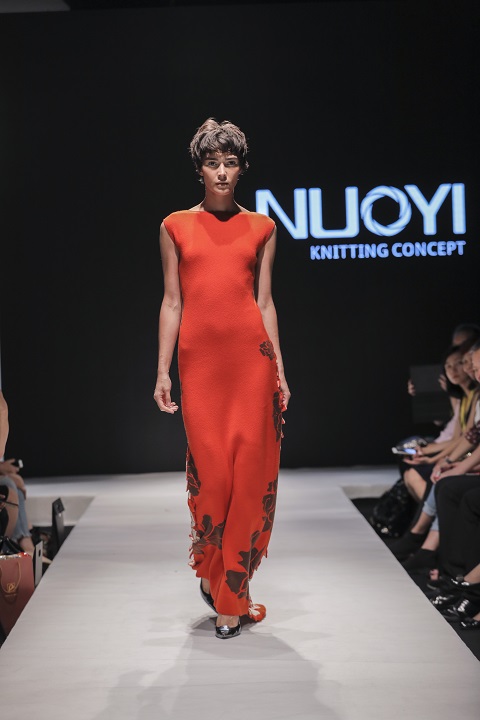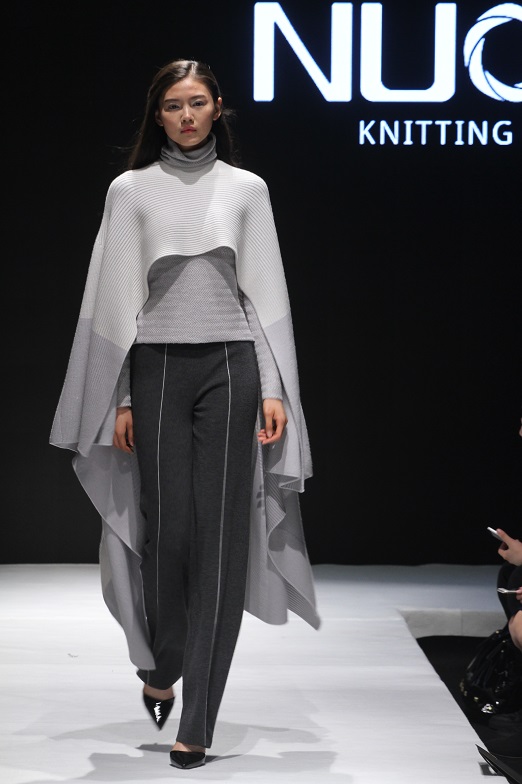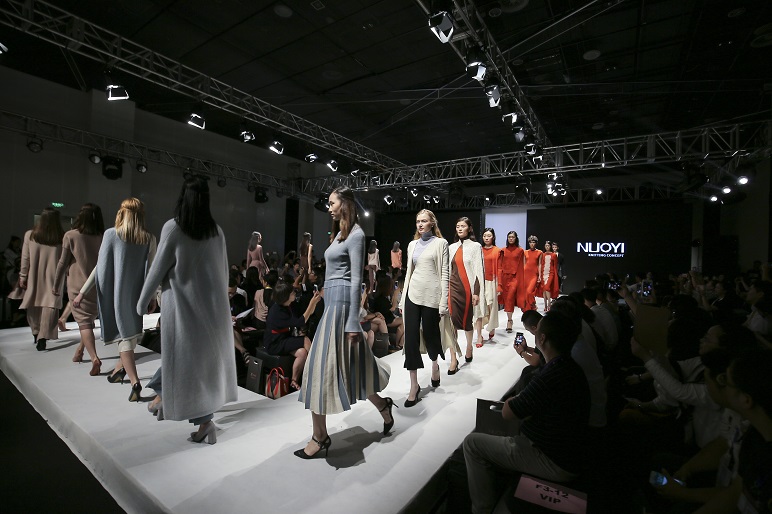 ALL COMMENTS