On October 29th, the four-day 2020 8th Keqiao Fashion Week ended successfully in Keqiao, Shaoxing, Zhejiang.


There are brand conference, "Keqiao Selected Fabric live Show", fashion design exhibitions, design exchanges, design competitions, "Milan Keqiao Pavilion" opening event, and more than 70 fashion creative activities online and offline. This fashion week focused on showing the fruitful results of Keqiao in the transformation and improvement of fashion services during the extraordinary period of the pandemic. It also shows the determination, courage and attitude of Keqiao fashion and the internal driving force of Keqiao fashion development.
In addition, 9 brand conferences were also presented at the same time. It is particularly worth mentioning that Keqiao local brands account for a large proportion, Keqiao design leads the trend and Keqiao fashion brand charm highlights.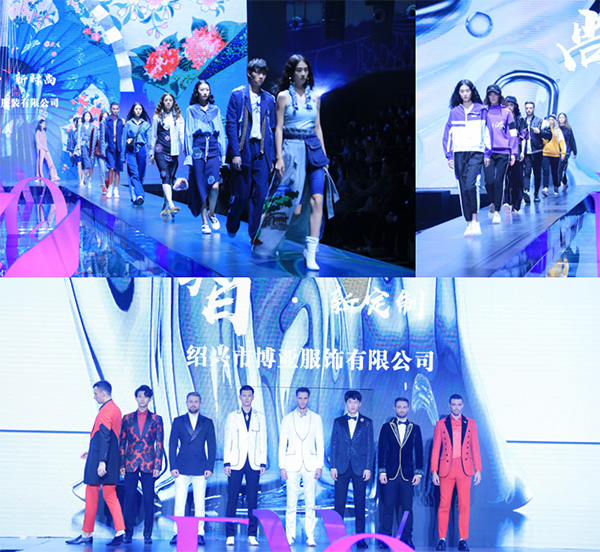 opening show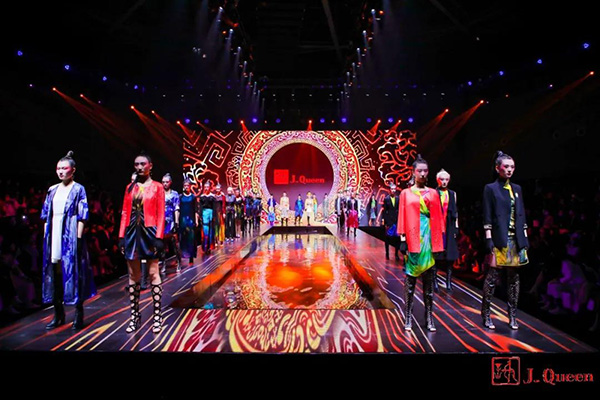 J. Queen's Silk Road Oriental Fashion Show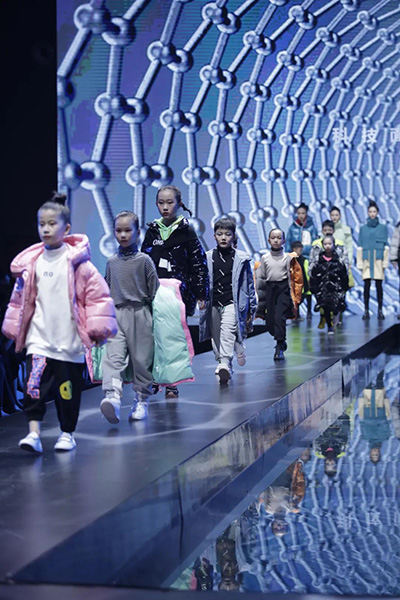 "Meishang Technology" Fashion Show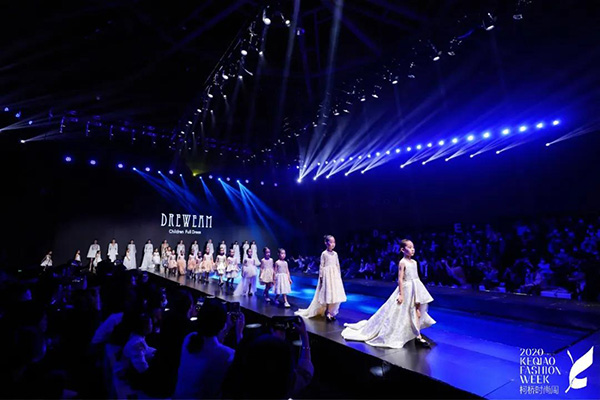 Children full dream - Parent-child 2021 Spring Fashion Show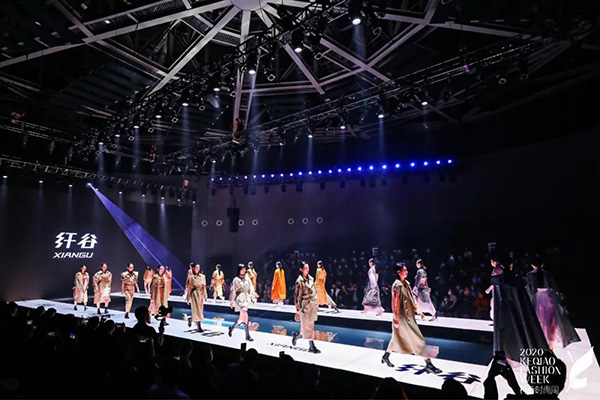 Fiber future - Fiber Valley 2021 S/S Fashion Show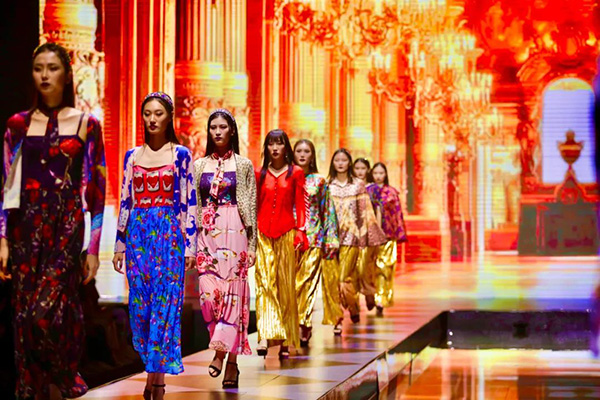 HZHJ Fashion Show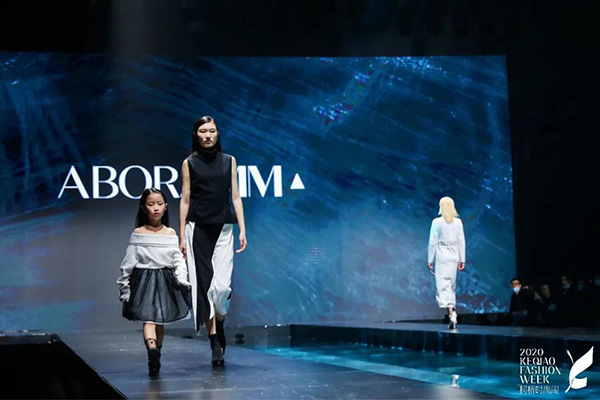 ABORAMM Fashion Show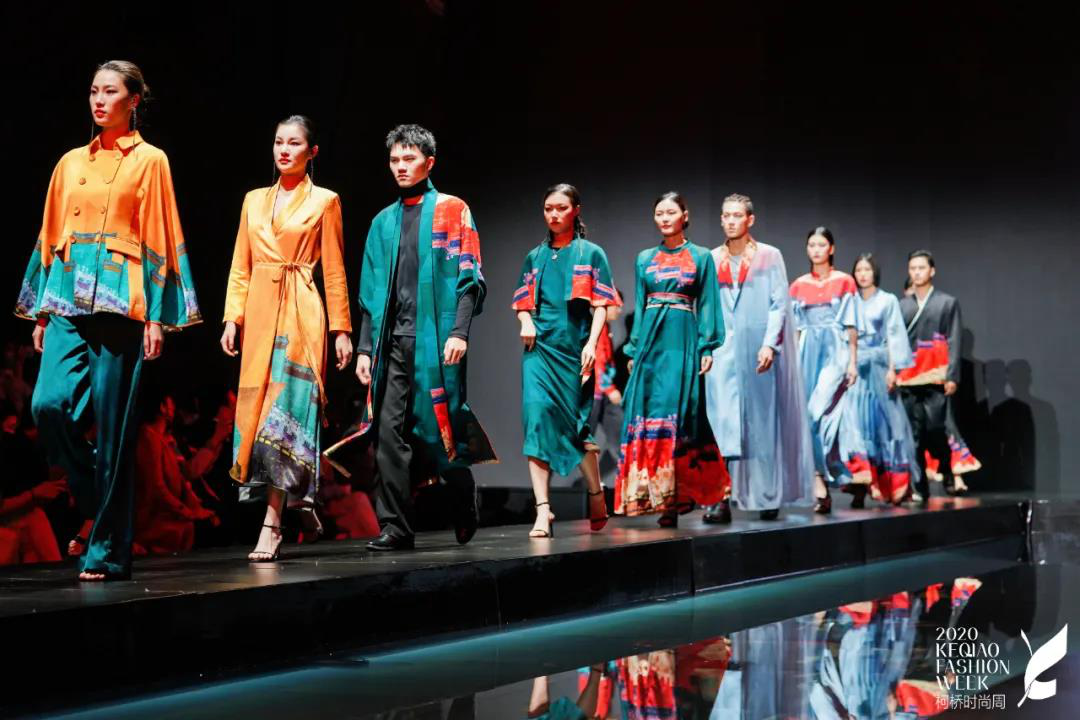 BCY Fashion Show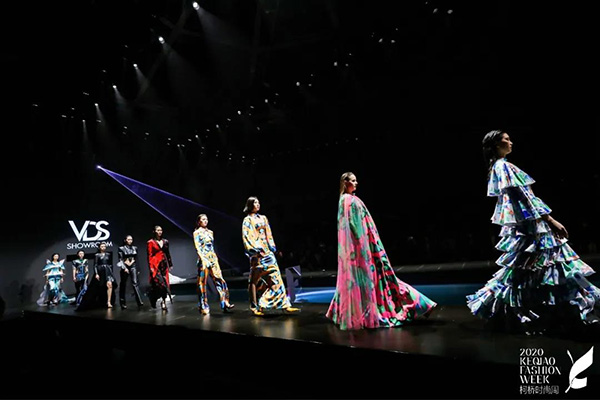 VDS 2021 S/S Fashion Show
On the day of the launch, it attracted more than 5,000 people's attention. The 2020 Keqiao Fashion Design Exhibition is divided into four exhibition areas: fashion trend area, textile innovation area, fashion brand area, and design exchange area. Bringing the latest international fashion trend information, textile technology products, and original fashion design results to the exhibitors and buyers of Keqiao Textile Expo and Keqiao textile enterprises, guiding the development direction and fashion trend of textile products in the new season.


The fabric products displayed in the fashion trend area are based on the concept of "2021/22 A/W Chinese Textile Fabric Fashion Trends". About 60% of the fabrics come from local companies in Keqiao.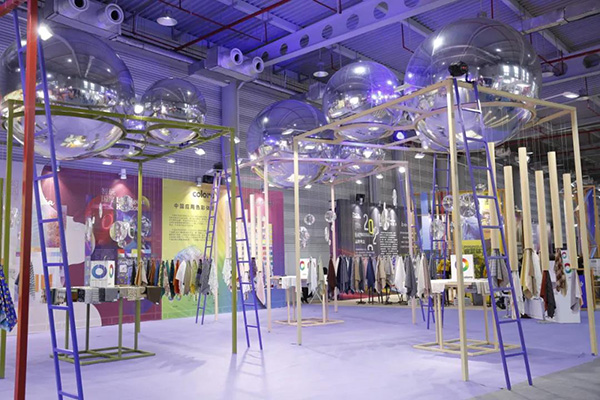 Fashion trend area
The textile innovation area has attracted 100+ textile innovative products from three professional colleges, Keqiao Textile Industrial Technology Center of Jiangnan University, Textile Industrial Innovation Research Institute of Donghua University, and Textile Industrial Innovation Research Institute of Xi'an Polytechnic University to showcase research and development results.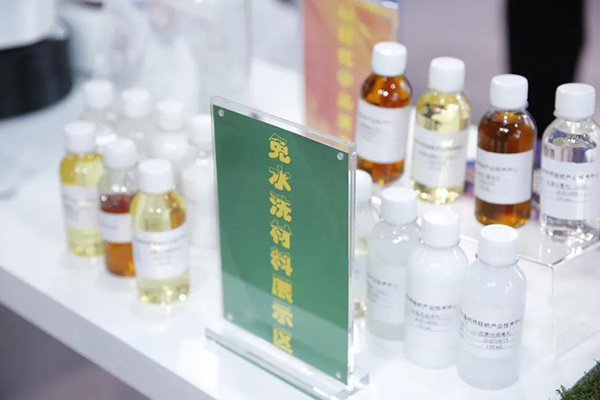 Textile innovation area
In the fashion brand area, the event results display area, the innovative clothing display area, and the pattern trading area present the innovative design results of Keqiao's outstanding textile and apparel enterprises and two major industry authoritative competitions.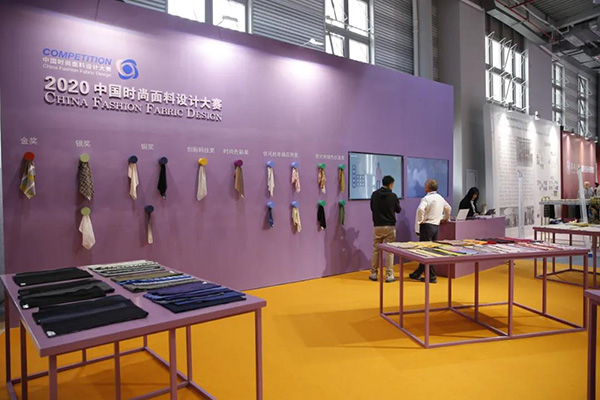 Fashion brand area
The professional guests and corporate brand representatives from China Textile Information Center, China Application Color System COLORO, Keqiao Design Infinity, etc., provided professional guidance and forward-looking direction guidance for enterprises from multiple perspectives in the design exchange area.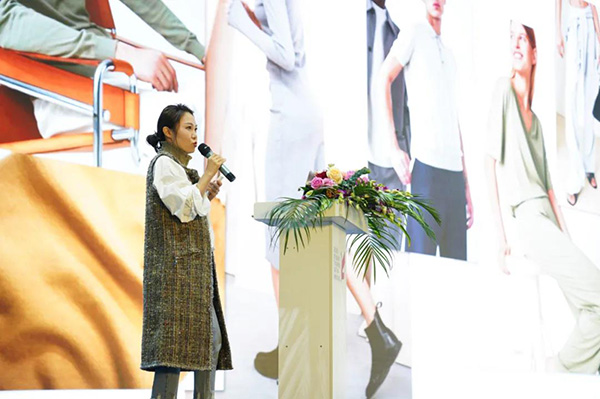 Design exchange area
13 multi-domain and diversified professional design exhibitions were presented wonderfully. Among them, the "2021/22 A/W Chinese women's clothing fabric fashion trend" and "2021/22 A/W Chinese textile fabric fashion trend - knitting" brought by the fashion trend experts of China Textile Information Center shared the key performance of the latest season of women's clothing fabric trends and the trend of autumn and winter knitted fabrics in the future, so that the audience has a comprehensive understanding of the future development trend of Chinese women's clothing fabrics and knitted fabrics in autumn and winter.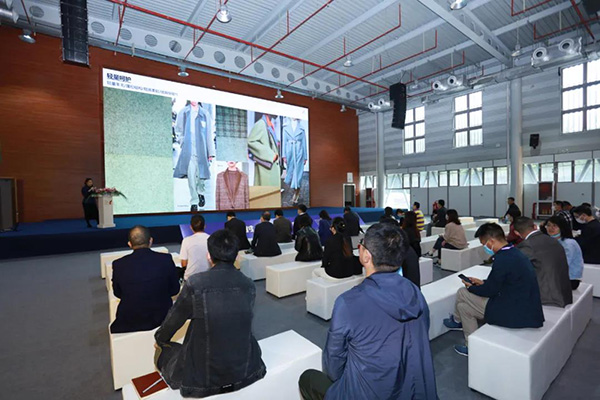 "2021/22 A/W Chinese fabric fashion trend"
At the opening ceremony of the "Milan Keqiao Pavilion", the Sino-Italian Digital Economy and Cross-border Trade Salon was held at the same time. This is a new cooperation platform built by Keqiao and Milan to advance the process of the fashion industry, creating an exhibition space for international textile companies in Keqiao.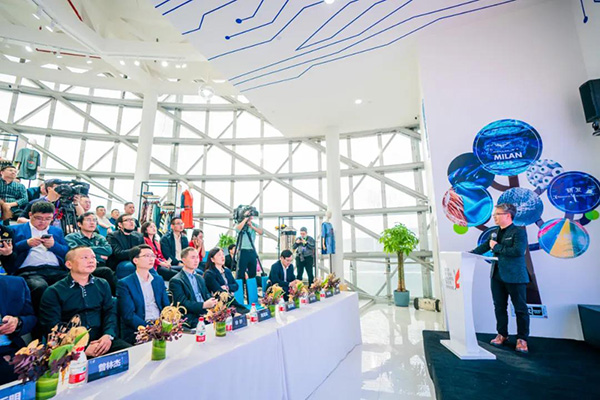 Opening Ceremony of "Milan Keqiao Pavilion"
During this fashion week, at the award ceremony of the sixth "Golden Shuttle Award" (2020) National Top Ten Textile Fabric Designers and Advanced Units Selection, EcoCosy® 2020 China Fashion Fabric Design Competition, and VFM International Fashion Anchor Competition, outstanding textile fabric designers, outstanding textile companies, and outstanding fashion anchors gathered at the ceremony to show their strength.


The first "Golden Keqiao Award", which aims to excavate cutting-edge textile fabric design talents and create high-end textile fabric design talents, was won by Lu Zhijia from Weiqiao Textile Co., Ltd.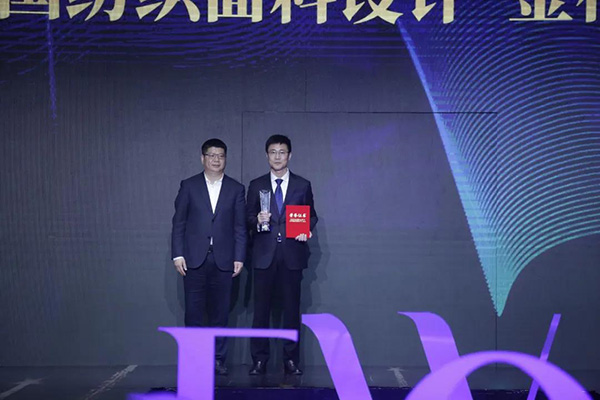 "Golden Keqiao Award"
EcoCosy® 2020 China Fashion Fabric Design Competition has more than 300 participating companies, more than 2500 participating products, and 169 award-winning products. The winners appeared at the award ceremony.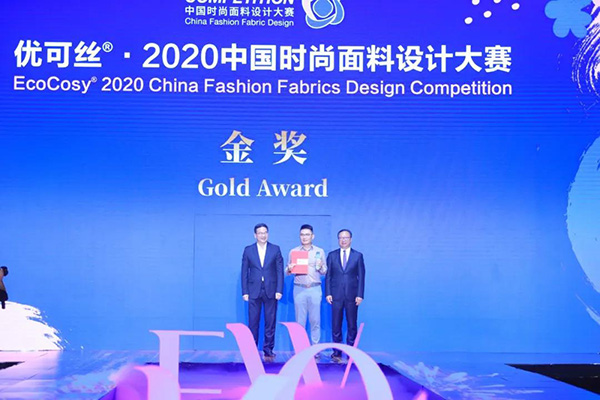 EcoCosy® Gold Award
This year, the first VFM International Fashion Anchor Competition debuted at Keqiao Fashion Week, helping companies quickly integrate into the current new consumption and new retail system, accelerating the transformation and upgrading of traditional industries and the cultivation and introduction of emerging industries, and helping Keqiao textile and fashion industry to enhance the industry's voice.
VFM International Fashion Anchor Competition
In addition, during the Fashion Week, 50 "Keqiao Selected Fabric live Show" will continue in 4 days, involving 3 major categories of fabrics, home textiles, and clothing, to achieve precise matching of the virtual supply chain and expand new sales channels for Keqiao textile enterprises, to establish a new perception of Keqiao's quality industry and create a new image of "Keqiao Selected Fabric live Show" regional brand.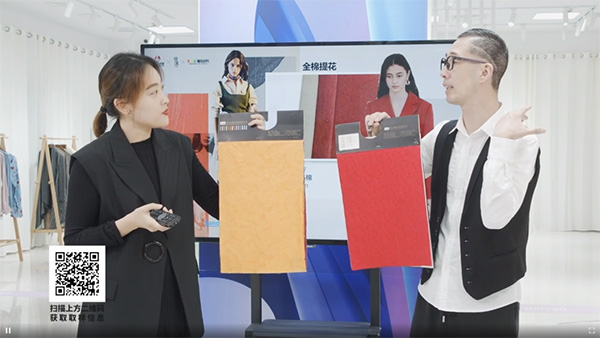 "Keqiao Selected Fabric live Show"
The 8th Keqiao Fashion Week fully demonstrates the innovative vitality of Keqiao fashion design, and at the same time strives to build Keqiao textile and local brands in the fields of fashion trends, technological innovation, industrial matching, and digital commerce. We have reason to believe that there will be more surprises in the next Keqiao Fashion Week.