New Wide Group (NW Group) officially released its second CSR White Paper in Shanghai on October 12th, written in both Chinese and English and meeting both GRI G4 and CSR-GATEs standard in textile industry. The Report fully discloses the performance that NW Group has achieved in CRS managerial principles, key issues, response and action, and showcases the results of its long-term commitment to social responsibility.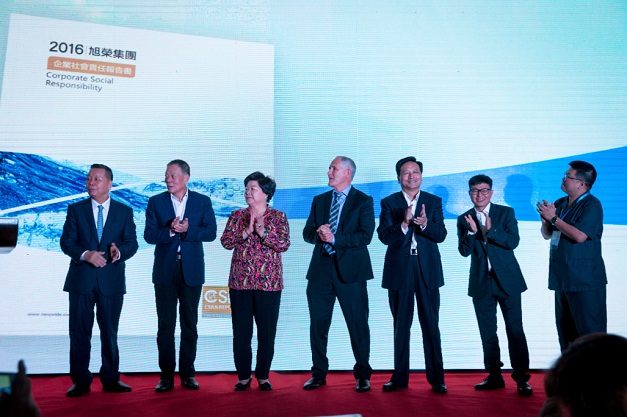 Yang Jichao (L2), Vice President of China National Textile and Apparel Council, Zhan Zhengtian, President of Taiwan Textile Federation (L1), Jiang Ziping, Deputy Director of Standing Committee of Changzhou NPC (R3), Angela Chuang, General Manager of New Wide Group (L3), Huang Guanhua, and Executive Director of New Wide Group (R1)
"It is a comprehensive analysis and summary that NW Group has been working on the social responsibility for the past 40 years, and it is one of those very few publishments that meet both GRIC and CNTAC standard in textile industry." Huang Guanhua, Executive Director of NW Group, stated with confidence.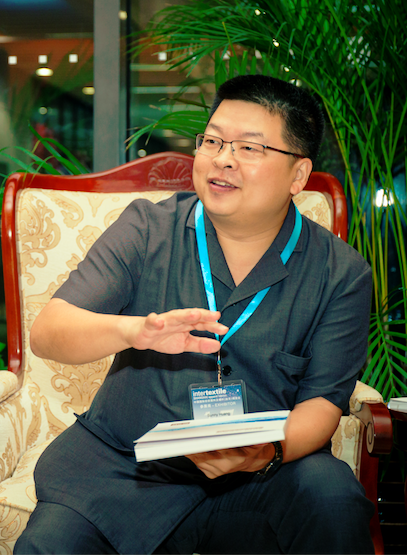 Huang Guanhua, Executive Director of NW Group
NW Group has successfully set up its vertical integration, only reinforcing the strength of the collaborative team of fabric and garment divisions, but also providing customers with one-stop-shopping service, where customers may develop their products from fabrics to garment.
Angela Chuang, General Manager of NW Group, gave a speech, and awarded CSR Brand Partner Prize to six brand partners (ADIDAS, ANTA, HBI, COLUMBIA, PVH, and THE NORTH FACE) and CSR strategy Partner Prize to four suppliers (COCONA, COTTON INCORPORATE, BROS, and HUAFU INDUSTRIAL). "The conference is the embodiment of New Wide Group's long time effort on CSR. Many positive feedbacks were received from the guests and media. In the future NW Group will keep on aligning with our partners to develop, produce and sell more green products, making contribution to environment protection."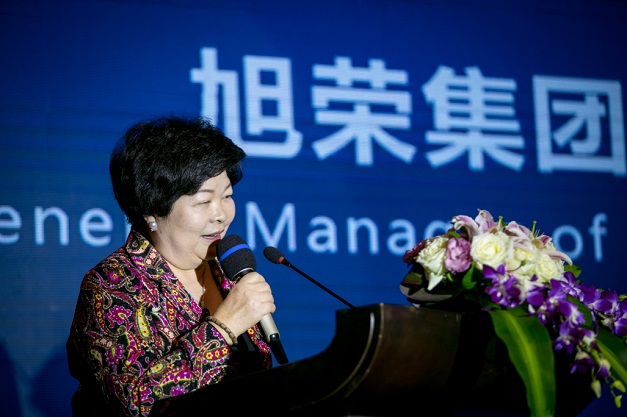 Angela Chuang, General Manager of NW Group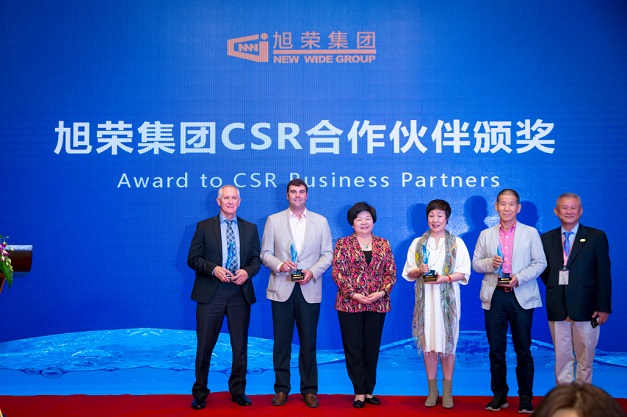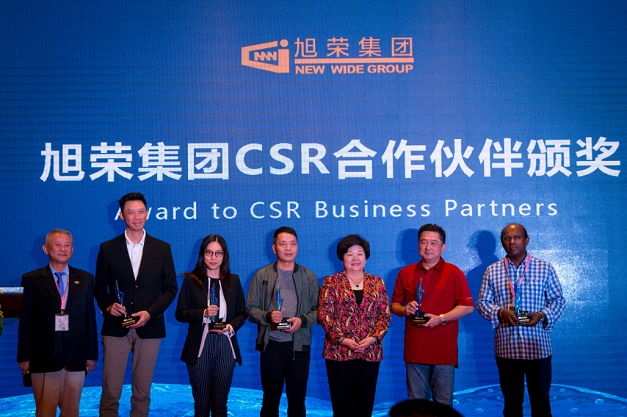 Yan Yan, Social Responsibility Office Director of China National Textile and Apparel Council, expressed that: "This white paper not only demonstrates NW Group's pursuit of social responsibility, but also marks an embodiment of its perfect management development and supplement with each other of various business sectors under the strategies of innovation, quick response, and social responsibility, setting a good example in the industry."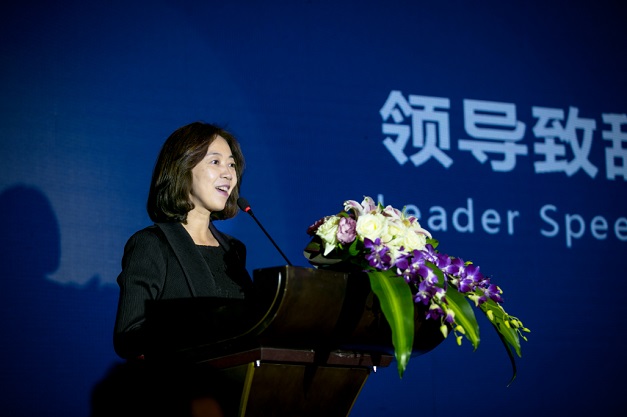 Yan Yan, Social Responsibility Office Director of China National Textile and Apparel Council
Striving for green production mechanism
In the planning of all aspects such as workshop design, equipment selection and production process, NW Group has considered energy consumption and possible pollution discharge, so as to reduce the impact on environment during the production process. During the production process of garment factory, it is also committed to providing a clean and effective environment as a basis and attaching great importance to the production environment for staff, so that all processes are in line with local laws and regulations and indicators required by clients.
In order to ensure product quality and provide healthy and safe products, NW Group global laboratories are all in accordance with AATCC, ASTM, ISO and other international standards for strict control of products. It is active in applying for brand certification according to the international brand customer requirements. Moreover, NW Group sees strict control on textile chemicals to achieve zero emissions of harmful chemicals and transform the dyeing process, in order for green production mechanism.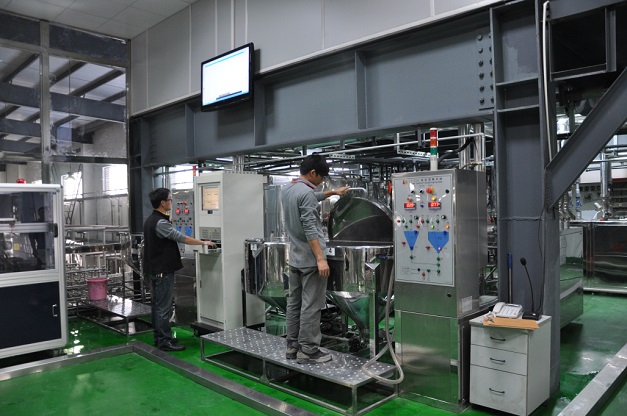 Automatic dyestuff delivery system

In order to promote the sound business activities, New Wide has actively cooperated with the purchasing partners to promote the CSR procurement and green procurement, implement the localization of materials specifically, reduce unnecessary air transportation or ocean freight costs and reduce the carbon footprints generated in the material transportation process. In addition to the environmental responsibility of energy saving and carbon reduction, the procurement cost is also reduced directly.
New Wide takes the "reduction, recovery and recycle" as the main principle of water resource and the sources of water of factories are tap water, river water and industrial water. In addition to promoting the water saving measures and enhancing the utilization efficiency of water resource, New Wide has been a leader in the aspect of reclaimed water recycling and the proportion of reclaimed water recycled in the total water has been increased significantly.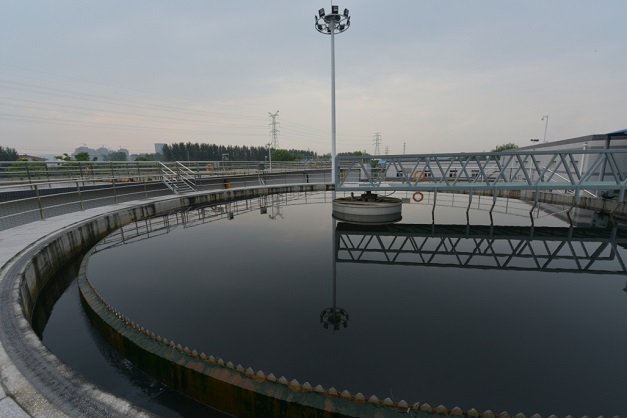 Reclaimed water resue system


NW Group has actively integrated with the international trends, strengthened the environmental protection thinking, and attached importance to the environmental characteristics of materials and used the better cotton initiative (BCI), organic cotton, recycled polyester, recycled nylon and other raw materials to develop the green products which are conducive to the environmental and social sustainable development.
Today, NW Group has enjoyed recognition from a large number of partners and approval from the government. And Changzhou New Wide, as an example in energy conservation and environment protection in Jiangsu, is welcoming a lot of visitors every day.
As Huang Guanhua said: "Social responsibility should not be a kind of competitive advantage of one company, however, it should be the basic commitment of all enterprises in the industry. It is expected that the release of the white paper will promote the entire industry's awareness for social responsibility. Textile and garment industry will never disappear; therefore, how to use a cleaner, better, and more environmentally friendly way to produce clothing is what the industry should be concerned about."
In the future, NW Group will update the CSR White Paper every two years to announce the latest developments in social responsibility and look forward to the monitoring and advice of major stakeholders.